News
An account of the III Best Buddies charity dance marathon with the participation of the fund's ambassador – Natalia Chistyakova-Ionova (Gluk'oZa):
At the "Pioneer readings" of the Russian Pioneer magazine in the Sovremennik theatre, Gluk'oZa developed on the importance of giving hope to others. As a reminder, Gluk'oZa is currently a columnist for the "Russian Pioneer" magazine.
Video
Gluk'oZa's new song "Why" is now available in Google play!
​
Click here to buy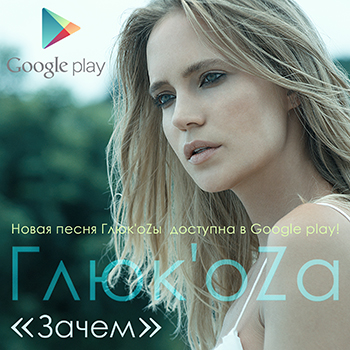 Gluk'oZa's concert in Miami
On June 26, at 8pm, the concert of the inimitable Gluk'oZa in Miami will take place at the Club & Restaurant "Tatiana", Hallandale, Florida, at the following address: 1710 E HALLANDALE BEACH BLVD, HALLANDALE BEACH, FL 33009.
Tickets may be purchased at the following telephone number: (954) 454-1222
as well as on the websites:
www.ticketsny.com
www.russianhotline.com
www.ruconcert.com
Gluk'oZa's Upcoming Performances:
– June 20 (Moscow, "Luzhniki") «Graduation prom – 2014» Russian Music Box held in the GCKZ "Russia"
For more details
– June 20 (Moscow, "Crocus City Hall") Graduation Prom RU.TV in Crocus City Hall
For more details
– June 26 (Miami, USA) Tatiana Restaurant
– June 27 (Chicago, USA)
– June 28 (New York, USA) BOAT PARTY
VIEW ALL NEWS